We would like to take this time to thank you for your interest in becoming a Carotica member. We hope you find our organization to be a great benefit. We provide a wide variety of tangible discounts and benefits to our memebers. We attend mulitple car shows and count on member participation to become known in the car club industry. Decide to become a member, enjoy the benifits and discounts and have fun being a member of Carotica.
Every quarter we will choose a member to assist in building their show car. The chosen member will have 3 Months to build their show car. This will be the opportunity to use your auto accessories discount. All members will recieve discounts on Custom Wheels, Car Audio equipment, Mobile Video Equipment, Auto Security and more. But the chosen member will recieve additional discounts, to assist with building their show car.

Corey Turner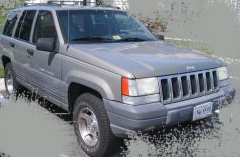 Chosen Under Construction Member end 10/2005

Visit our meetings page to find out our the time and location of our next
Carotica meeting
s. For upcoming events, such as shows times and location visit our
Upcoming events
page.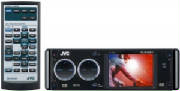 Description: JVC redefines premium with the KD-AVX1 single DIN DVD/CD/MP3 receiver with built-in 3" full-color TFT monitor. The display, built in to the motorized faceplate, lets users watch television or DVD movies, display JPEG pictures, or monitor a rear view camera. A sleek, intuitive interface replaces the usual array of buttons with two discrete cross-key pads that control the functionality of the entire unit. The KD-AVX1 boasts an easy-to-use GUI (graphical user interface) menu that is displayed on the monitor. The advanced menu interface allows for fast navigation through tracks and folders when using JVC's GIGA MP3 technology to play MP3 and WMA files on a DVD-R or DVD-RW. Power output is a healthy 50W x 4 (max), courtesy of the MOSFET power amp. There's also a gold-plated subwoofer output, gold-plated line outputs, and video output for playback of DVD on additional screens. Two A/V inputs with dual zone control allow two separate sources to be enjoyed simultaneously. Expand your mobile theatre with an optional CD/MP3 changer, SIRIUS satellite tuner, or TV tuner. Optical digital output, 96 kHz/24-bit DAC, and digital 7-band iEQ complete this audiophile's dream machine. A full-function wireless remote is included Retail $599.99