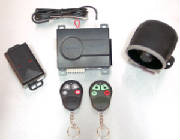 Below is a list of businesses in which you can visit and recieve a member discount. Present you Carotica Member card and the discount will be honored.
Clydell Suites
957 Fair St.
Atlanta, GA 30314
Need a room in Atlanta for a night or two? Visit Clydell Suites and recieve 20% off room rate.
D Rumphis Rims & Tires
1223 Windy Hill RD
Marietta GA 30060
Recieve 20% off used tires
MO Music
2234 South Cobb Dr.
Marietta, GA 30067
Recieve 10% off your favorite music
Carotica Cellular
Receive 20% Off any cellualr phone accessory.
Contact City Rep for pricing & availability.